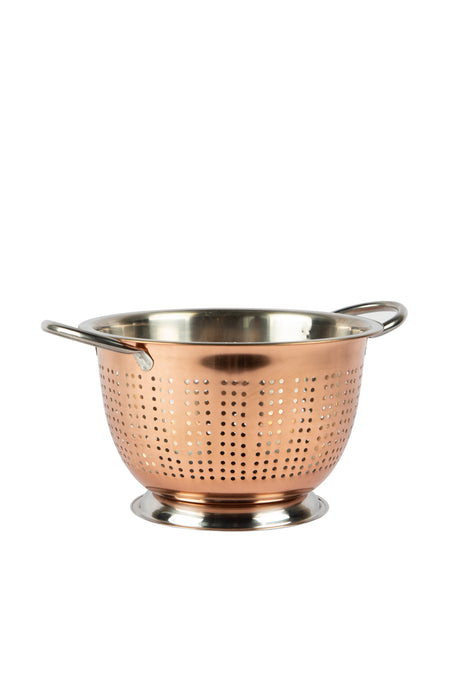 Copper Colander
Our Copper Colander is a classy addition to any kitchen. With ergonomic handles and a sturdy base, our colander makes it easy for you to strain pasta, fruits, and vegetables.
Includes:
One colander.
Material Used: Stainless steel with Copper Plated Exterior.
Dimensions: 6.3 inches in height; Top—10 inches in diameter; Bottom—6.5 inches in diameter.
Capacity: 5 litres.
Product Care: Hand wash with warm soapy water using a soft sponge. Avoid citrus-based detergents. Air or pat dry. Do not use an abrasive material on the product as it will diminish the finish. 
Original price
Rs. 1,650.00
-
Original price
Rs. 1,650.00
Rs. 1,650.00
-
Rs. 1,650.00
Current price
Rs. 1,650.00