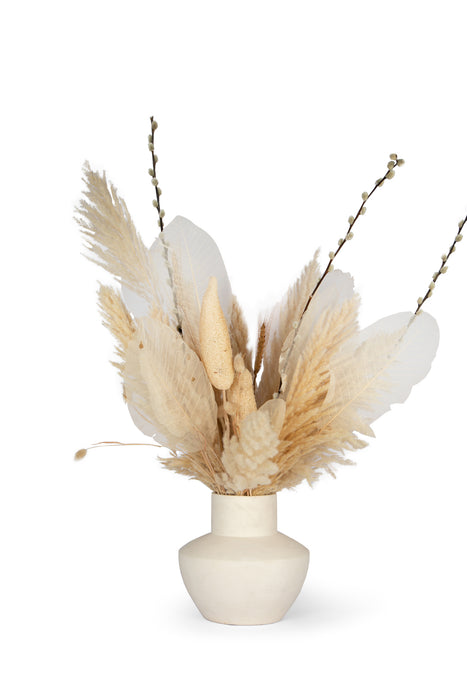 Dry Flowers - Assorted Bundle 10
Our Dry Flower Bundles are timeless. Pair our bundles with our elegant Cosmos Ceramic Vase to create the perfect eye-catching centrepiece in any room. Available in a range of assortments.
Includes:
A bundle contains about 25 to 30 assorted stems.
Material Used: Seasonal Dried Leaves, Bunny Tails, Pussy Willow, Wheat and Pampas.
Dimensions: 2 feet 4 inches in length.
Product Care: Place stems upright in a cool area with no direct sunlight and fluff occasionally. Apply hairspray to Pampas Grass Stems infrequently to minimise shedding.
Do not wet the stems.
Gentle Reminder:
All dry flower bundles are a natural product. Variation in colour, shape, and size is expected and should not be considered a flaw.
Dry Flower Bundle sales are final and cannot be returned.
Original price
Rs. 2,250.00
-
Original price
Rs. 2,250.00
Rs. 2,250.00
-
Rs. 2,250.00
Current price
Rs. 2,250.00