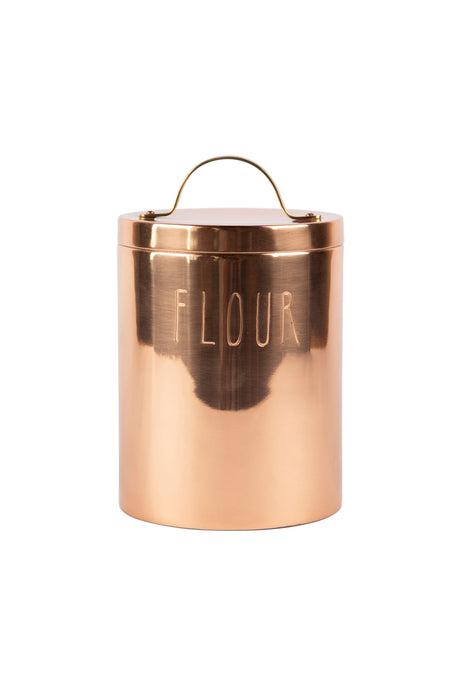 Flour Canister
Make your countertop storage more attractive with our Canisters. Use our Flour Canister to store your flour for baking and cooking. Our canister lid is airtight and has a handle on top. Add our Measuring Cups and Spoons, Mixing Bowls, and Whisks to really liven up your bakeware collection! Available in Copper and Brass.
Includes:
One canister.
Material Used: Pure Copper/Brass with food safe Nickel finishing on the inside. Pure Brass Handle on the lid.
Dimensions: 7.2 inches in height; 5.5 inches in width.
Capacity: 2.7 litres.
Product Care: Hand wash with warm soapy water using a soft sponge. Air or pat dry.
Do not use an abrasive material on the product as it will diminish the finish.
Gentle Reminder:
Our canisters are handmade. Slight unevenness in the finish is an expected part of the manufacturing process and should not be considered a flaw.
Original price
Rs. 2,900.00
-
Original price
Rs. 2,900.00
Rs. 2,900.00
-
Rs. 2,900.00
Current price
Rs. 2,900.00