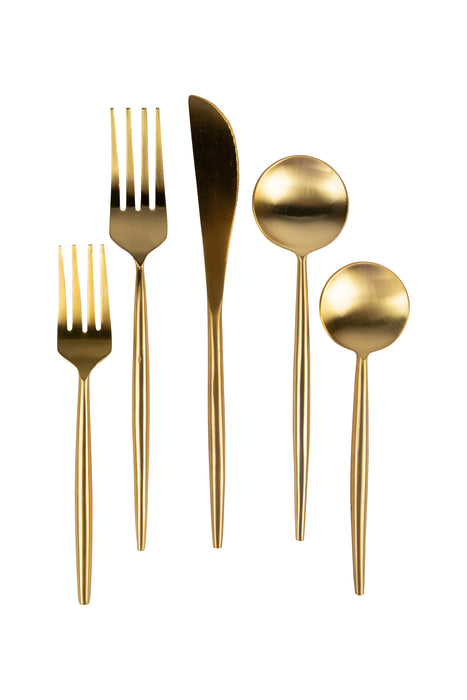 Moon Brass Cutlery Set
Minimally designed cutlery set made for RoseBuck Events, now available for purchase for your home.
Includes:
Sold as a set of 5. A set contains 1 Appetiser Fork, 1 Dessert Spoon, 1 Dinner Fork, 1 Dinner Spoon, 1 Dinner Knife.
Material Used: Stainless Steel with Brass Plating.
Dimensions: Dinner Knife - 8.5 inches length; Dinner Spoon - 7.5 inches length; Dinner Fork - 8.5 inches length; Appetiser Fork - 7 inches length; Dessert Spoon - 6.5 inches length.
Product Care: Hand wash with warm soapy water using a soft sponge. Avoid citrus-based detergents. Air or pat dry. Do not use an abrasive material on the product as it will diminish the finish.  

Gentle Reminder:
All cutlery pieces are handmade. Slight unevenness in the finish is an expected part of the manufacturing process and should not be considered a flaw.
Sold out
Original price
Rs. 1,050.00
-
Original price
Rs. 1,050.00
Rs. 1,050.00
-
Rs. 1,050.00
Current price
Rs. 1,050.00