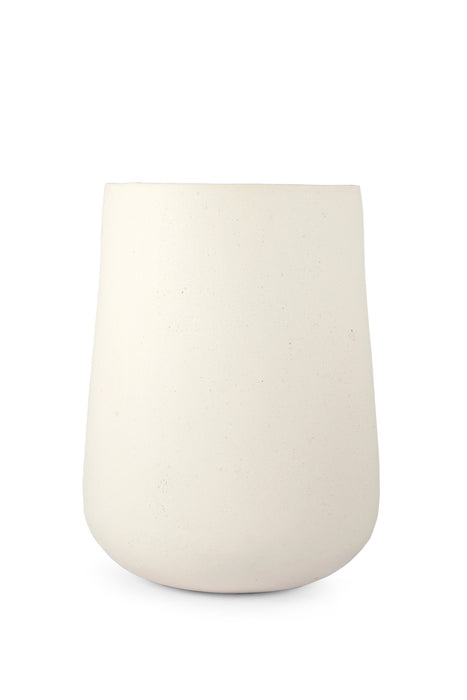 Pampas Ceramic Vase
Our Pampas Ceramic Vase is perfectly made for our Pampas Grass bundles and makes for a stunning and eye-catching statement piece in any room. This vase is not waterproof. If you wish to use this vase with fresh flowers, please insert a small waterproof vase within.
Includes:
Sold as either one ceramic vase or as one ceramic vase with 60 pampas grass stems.
Material Used: Stoneware Ceramic, Textured White.
Dimensions: 16 inches in height; Vase neck—9 inches in diameter.
Product Care: Wipe clean with a soft cloth.
Do not use an abrasive material on the product as it will diminish the finish.
Gentle Reminder:
All ceramic vases are handmade. This vase is made of two parts—the base and the top—which are joined during the manufacturing process. Therefore, a joint may be visible near the base. This is expected and should not be considered a flaw.
The ceramic vases are photographed in natural light and undergo very little image correction. However, there might be a slight colour difference between the product you see on a screen and the one you receive.
Ceramic Vase sales are final. They cannot be returned.
----
Pampas Grass
Material Used: Dried Natural Pampas Grass in a nude shade.
Dimensions: Stem heights vary between 2ft 1in to 2ft 3in.
Gentle Reminder:
All pampas grass is natural. Variation in colour, shape, and size is expected and should not be considered a flaw.
Original price
Rs. 0.00
-
Original price
Rs. 0.00
Rs. 4,000.00
-
Rs. 6,500.00
Current price
Rs. 4,000.00