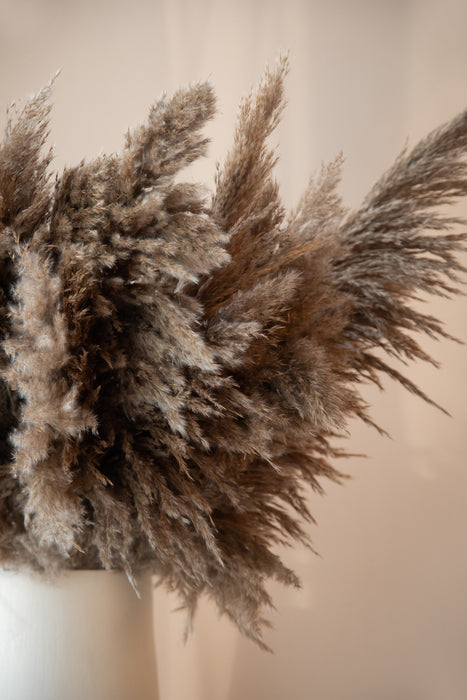 Pampas Grass Variety 2
Our Pampas Grass bundles are beautiful, long-lasting and pair perfectly with our range of Ceramic Vases or Glass Vases. Choose from 3 different varieties.
Includes:
Sold either as a bundle of 10 stems or as a bundle of 25 stems.
Material Used: Dried Natural Pampas Grass in a darker brown shade.
Dimensions: 3 feet 9 inches.
Product Care: Shake out the Pampas Grass to fluff it up when newly opened. Place stems upright in a cool area with no direct sunlight and keep fluffing occasionally. Apply hairspray infrequently to minimise shedding and to help it keep its shape.
Gentle Reminder:
All pampas grass is natural. Variation in colour, shape, and size is expected and should not be considered a flaw.
Pampas Grass sales are final. They cannot be returned.
Original price
Rs. 1,500.00
-
Original price
Rs. 2,250.00
Rs. 1,500.00
-
Rs. 2,250.00
Current price
Rs. 1,500.00