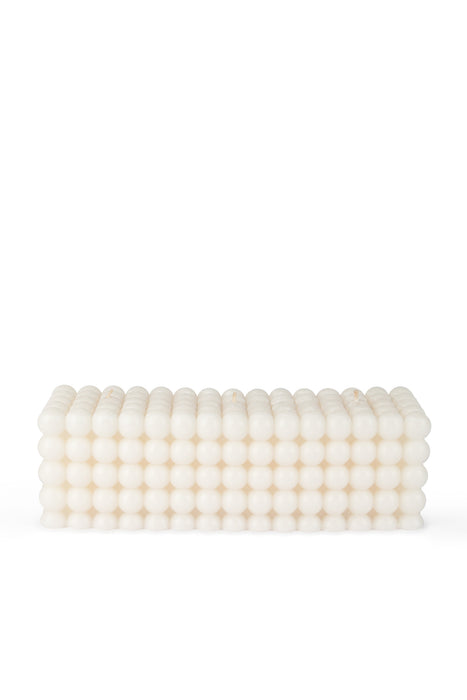 Rectangular Bubble Candle
Minimal, fragrance-free, and made from 100% soy wax, our Rectangular Bubble Candle is perfect for creating a soothing ambiance in any room. Light it up and unwind in its warm, natural glow. To complete the look, pair it with our Rectangular Glass Box.

Includes:
One Candle

Colour: White
Material: 100% Soy Wax
Dimensions (L x B x H): 9 inches length x 3 inches width and height.

Product Care:
Place the candle on a stable and heat-resistant surface. Before lighting the candle, please ensure that the wick length is a quarter inch long. This will result in an even burn. This is a 3 wick candle.

Gentle Reminder:
Our candles are hand-poured during the manufacturing process and a slight unevenness in their finish is to be expected. Small white marks, known as frosting, may appear on our candles. These form naturally on soy wax and should not be considered flaws.

Candle sales are final. They cannot be returned.

Original price
Rs. 2,250.00
-
Original price
Rs. 2,250.00
Rs. 2,250.00
-
Rs. 2,250.00
Current price
Rs. 2,250.00