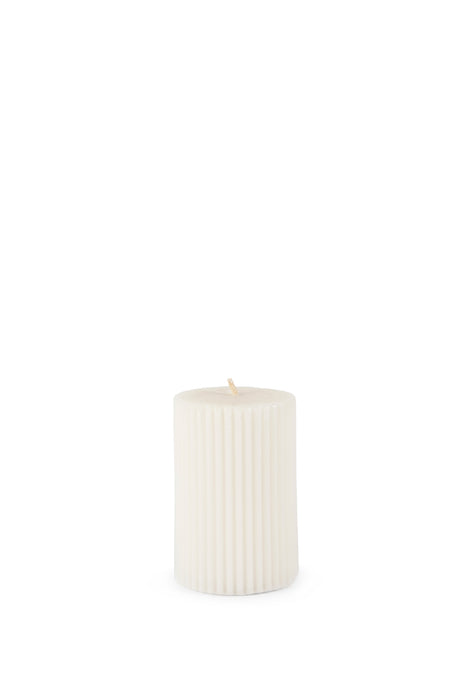 Ribbed Round 3" Soy Candle
Light up your space with our minimalist fragrance-free Ribbed Pillar 3" Soy Candle.
Includes:
One candle.
Colour: White
Material Used: 100% Soy Wax.
Dimensions: 3 inches in height.
Product Care: Place the candle on a stable and heat-resistant surface. Before lighting the candle, please ensure that the wick length is 1/4 inch to ensure a more even burn. Burn for 2-3 hours each time you light the candle.
Gentle Reminder:
All candles are hand-poured. Slight unevenness in the finish is an expected part of the manufacturing process. Soy wax candles also have a natural tendency to develop small white marks that are known as frosting and which should not be considered flaws.
Candle sales are final. They cannot be returned.
Original price
Rs. 320.00
-
Original price
Rs. 320.00