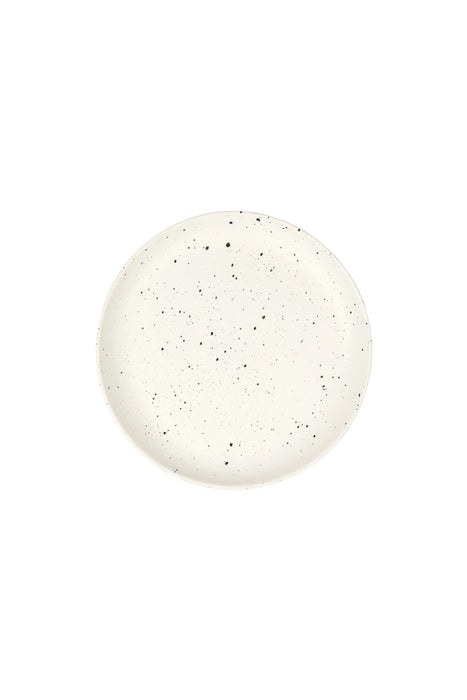 Celestial 8" Ceramic Plates
Invite a touch of whimsy to your dining experience with our Celestial Ceramic Plates. The matte white stoneware ceramic, adorned with delicate black speckles, creates a constellation of elegance on your table.
Discover the enchanting allure of RoseBuck's Celestial Ceramic Plates, an imaginative addition to your tableware collection that brings some cosmic charm to every dining occasion.
For a fusion of artisanal charm and minimalist design, pair our Celestial Ceramic Plates with our Matte Black 6" Ceramic Plates.
Includes:
Sold as a single plate, a set of 2 ceramic plates, or a set of 6 ceramic plates.
Material Used:
Stoneware Ceramic with Food-Safe Matte Glazing
Dimensions:
Diameter - 8 inches
Product Care:
Wash the product using a mild liquid soap and a soft sponge, then pat dry with a soft cloth. To maintain its finish, please avoid the use of abrasive materials on the product. Our ceramic plates are dishwasher and microwave safe.
Gentle Reminder:
Our ceramic plates are handcrafted and hand-painted by local artisans. A slight unevenness in colour, texture, and finish is expected. These should not be considered flaws - rather the unique marks of the maker. Incase of artwork such as speckles, no two pieces will look the same.
Our products are photographed in natural light and undergo very little image correction. However, you may still notice a small colour difference between the product you receive and the one you see on a screen.
All ceramic plate sales are final and non-returnable.
Original price
Rs. 850.00
-
Original price
Rs. 4,900.00
Rs. 850.00
-
Rs. 4,900.00