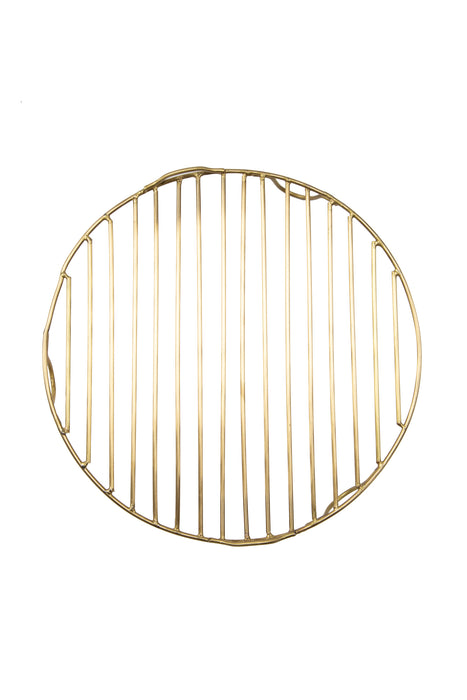 Cooling Rack
Our Cooling Racks are the perfect accessory to cool your baked goods fresh out of the oven—perfect for all of you who love to bake! Available in Brass, Copper, and Matte Black.
Includes:
One cooling rack.
Material Used: Pure Brass, Pure Copper on Pure Brass, Matte Black is Black Nickel on Pure Brass.
Dimensions: 10 inches in diameter; 1.5 inches in height.
Product Care: Hand wash with warm soapy water using a soft sponge. Air or pat dry.
Do not use an abrasive material on the product as it will diminish the finish. Do NOT use acidic foods on copper as it will lead to discolouration of the product.
Gentle Reminder:
The wires of the cooling rack are welded together which leaves behind a slight welding mark. This is an expected part of the manufacturing process and should not be considered a flaw.
Original price
Rs. 1,550.00
-
Original price
Rs. 1,550.00
Rs. 1,550.00
-
Rs. 1,550.00
Current price
Rs. 1,550.00