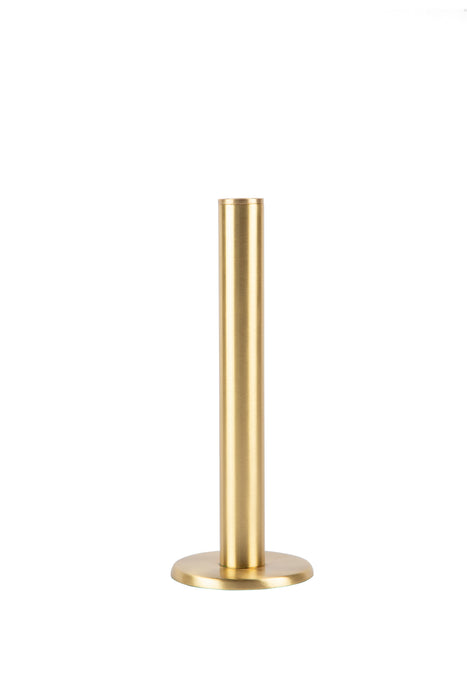 Large Circular Candle Stand
Our Circular Candle Stands are elegant, minimal, and perfect for creating a warm and inviting atmosphere. Mix our Large Circular Candle Stand with our Small Circular Candle Stand to create a more dynamic look. You can use them at home, at the office, at a restaurant, a cafe or at an event. Available in Black, Brass, Copper, and Silver.
Includes:
One candle stand.
Material Used: Black - Black Nickel on Pure Brass. Brass - Pure Brass. Copper - Pure Copper. Silver - Silver on Pure Brass.
Dimensions: 9 inches in height.
Product Care: Wipe clean with a soft cloth.
Do not use an abrasive material on the product as it will diminish the finish.
Gentle Reminder:
All circular candle stands are handmade. Slight unevenness in the finish is an expected part of the manufacturing process and should not be considered a flaw.
Original price
Rs. 1,200.00
-
Original price
Rs. 1,200.00
Rs. 1,200.00
-
Rs. 1,200.00
Current price
Rs. 1,200.00