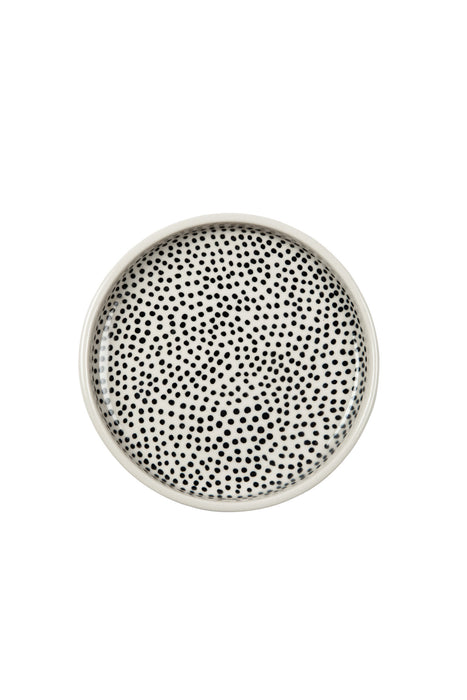 Polka Dot 6" Ceramic Plates
Our Ceramic Plates are perfect for a sit-down lunch or dinner at home but they can also be used as props for your food photoshoot—the choice is yours. Our plates were made to be paired together so mix and match our different styles to suit your individual taste. Add our Cutlery, Wire Charger Mats, and Linen to really liven up your table! Available in a range of styles.
Includes:
Sold as a single plate, a set of 2 ceramic plates or a set of 6 ceramic plates.
Material Used: Stoneware Ceramic, Food safe glazing.
Dimensions: 6 inches in diameter.
Product Care: Hand washing using a soft sponge is recommended but our ceramic plates are dishwasher and microwave safe.
Do not use an abrasive material on the product as it will diminish the finish. Any products with gold paint should be entirely avoided in the microwave.
Gentle Reminder:
All ceramic plates are handmade and hand-painted. Slight unevenness in the finish is an expected part of the manufacturing process and should not be considered a flaw.
The ceramic plates are photographed in natural light and undergo very little image correction. However, there might be a slight colour difference between the product you see on a screen and the one you receive.
Ceramic Plate sales are final. They cannot be returned.
Sold out
Original price
Rs. 950.00
-
Original price
Rs. 4,700.00
Rs. 950.00
-
Rs. 4,700.00