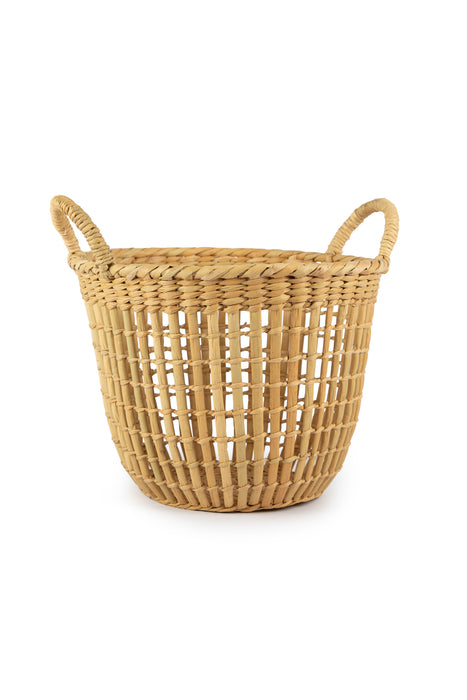 Reed Straw Small Basket
We love to support local artisans & manufacturers. Our Reed Straw Baskets are high-quality, indigenously sourced and handmade by women artisans in Manipur. Our baskets have a natural and minimal design that makes them look beautiful in any space.
Includes:
One reed straw basket.
Material Used: Water/Karuna Reed.
Dimensions: 9 inches in height; Rim—12 inches in diameter; Bottom—7 inches in diameter.
Product Care: Wipe clean with a soft cloth. Keep away from moisture and air dry well.
Gentle Reminder:
All reed straw baskets are handmade. Slight unevenness in the finish is an expected part of the manufacturing process and should not be considered a flaw.
Original price
Rs. 2,750.00
-
Original price
Rs. 2,750.00
Rs. 2,750.00
-
Rs. 2,750.00
Current price
Rs. 2,750.00