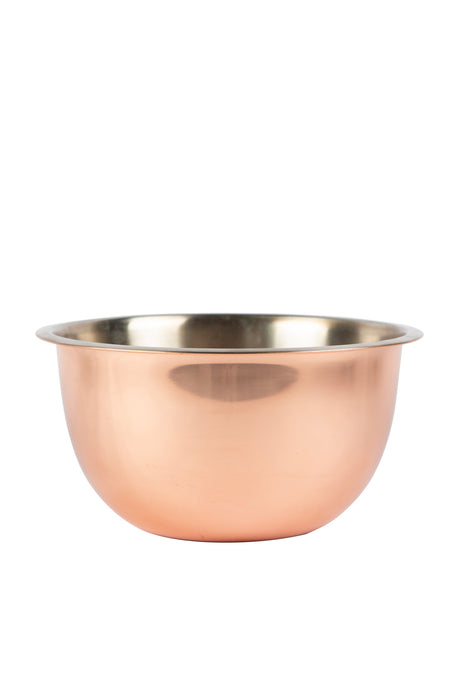 XL Mixing Bowl
Our XL Mixing Bowls are perfect for baking but you can also use it to serve up popcorn, salads or anything else you want—the choice is yours. Add in our Measuring Cups and Whisks to really liven up your bakeware collection! Available in Copper, Matte Black and Brass.
Includes:
One mixing bowl.
Material Used: Copper—Stainless steel with Copper-plated exterior;
Black—Stainless steel with Black powder coated exterior;
Brass—Stainless steel with Matte finished Brass plated exterior.
Dimensions: Bowl—6.3 inches in height; Rim—12.2 inches in diameter; Bottom—6.2 inches in diameter.
Capacity: 8 litres.
Product Care: Hand wash with warm soapy water using a soft sponge. Avoid citrus-based detergents. Air or pat dry. Do not use an abrasive material on the product as it will diminish the finish. 
Original price
Rs. 1,850.00
-
Original price
Rs. 1,850.00
Rs. 1,850.00
-
Rs. 1,850.00
Current price
Rs. 1,850.00